Want your blog to be featured on EFS' sidebar?
No problem! Just read the requirements below and increase your website's traffic!
Why advertise?
Advertising on EFS will give you access to more views to your personal blog, resulting in more readers and followers!
Statistics
(last recorded 26 June 2014)
:
Total Hits: 112,300+
Daily Hits: 140+ (high this month of 230)
Monthly Hits: 4,000+ (all-time high of 5,878)
How much will it cost me?
As of right now, advertising your blog on EFS is 100%
free of charge
. As a growing site in itself, we here still have a lot more to do before we feel it is necessary to charge fellow bloggers money.
How do I make an ad?
You don't have to worry about that! I will take care of making the ad for your blog. If you do have your own you'd like me to use, please just be sure it is 235 pixels wide or larger. I can do the resizing if necessary.
Requirements:
Make sure to do the following
before
applying to be an affiliate (we will check, if violated after affiliation guaranteed, you will be hastily removed):
FOLLOW Elle Fanning Style (click "JOIN THIS SITE" on the sidebar)
FOLLOW my personal blog The Petite Pixie (click "JOIN THIS SITE" on the sidebar)
You MUST include a button (options & codes below) linking back to Elle Fanning Style (if you want, you can request a specific size)
After fulfilling these requirements, send an email to me at sgarcia@live.co.uk and include your name (full, preferably), your blog's name, a link to your blog (of course), an ad button (optional), your favourite Elle Fanning ensemble, and let's get talking!
Copy the codes underneath the images and paste them wherever you wish to advertise EFS on your blog or website! (Psst, you don't have to be an affiliate to do this!)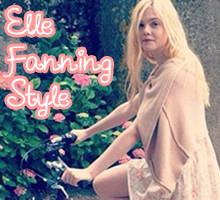 More coming soon!